I decided to document this issue as I became quite frustrated as I couldn't find much information via Google about binding the first version of this 8 channel receiver to a transmitter. If you do a Google search, you will find that most of the results are regarding version 2 of the V8FR receiver. I ended up buying 2 of version 1 of these receivers off the internet as I am moving mainly to Frsky receivers for my model aircraft. I decided to bind them to one of my Turnigy 9XR Pro which has a Frsky module (DJT).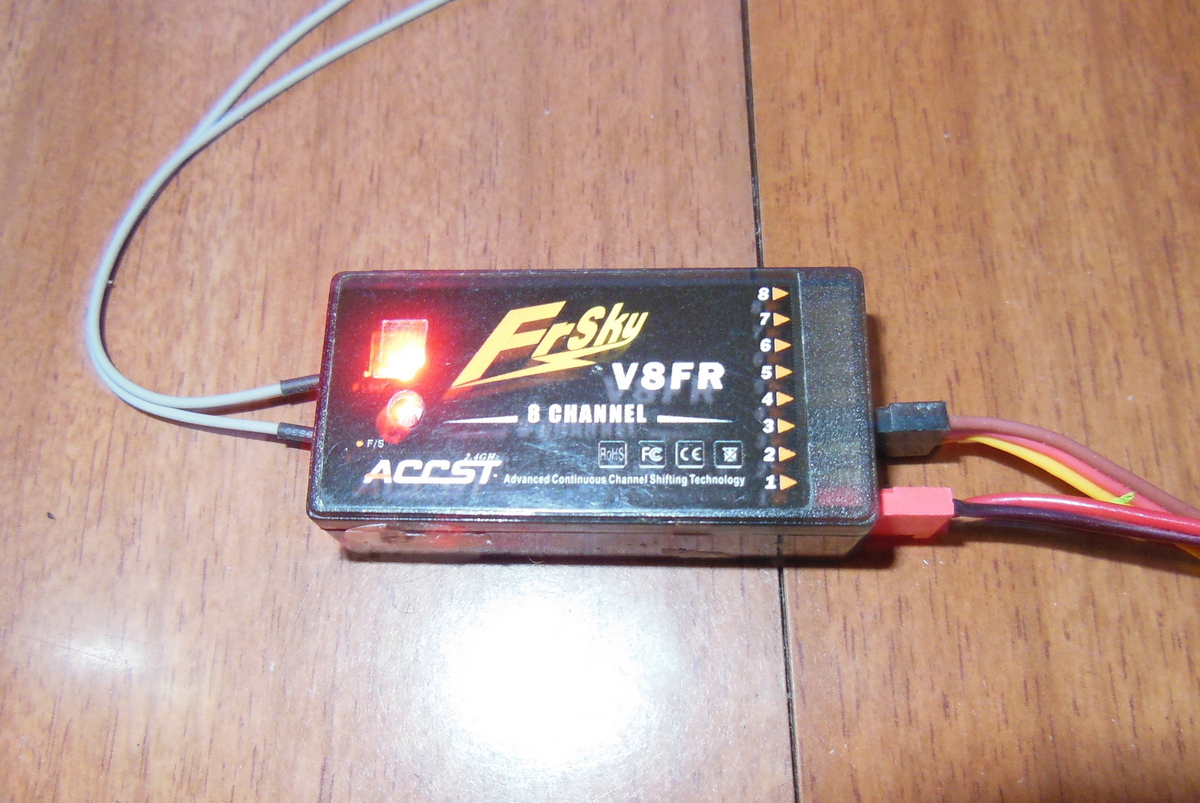 The actual binding process is straightforward i.e. turn on the transmitter while pressing the bind button on the module. The red led will flash indicating that the module is in bind mode. Now you power up the receiver while pressing the failsafe button and the receiver will bind and the red led on the receiver will start to flash and the green led will light. However as much as I tried, the receiver would not bind. I tried all sorts of module settings but none worked. I could only find one video on Youtube binding to the this receiver and this was with a modified Turnigy 9X with the internal Frsky 2.4GHz RF modification. So this was not the same configuration I was using.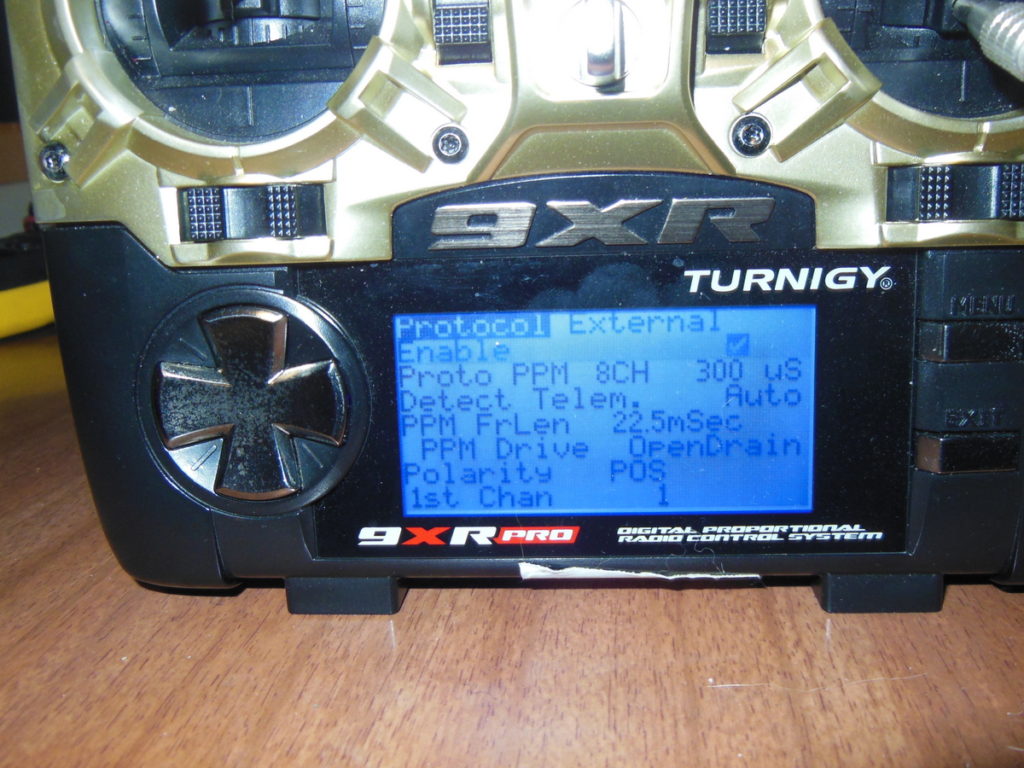 Now as it turns out, I have two Turnigy 9XR Pro transmitters, one with a Frsky DJT module and the other a Frsky XJT module and both running the erskyTx version of OpenTX. Both work with version 2 of the V8FR 8 channel receiver but I could only get one transmitter module to work with version 1 of the receiver. That's not to say that the one could not get both to work. I just couldn't get the XJT module to work with that receiver and software settings.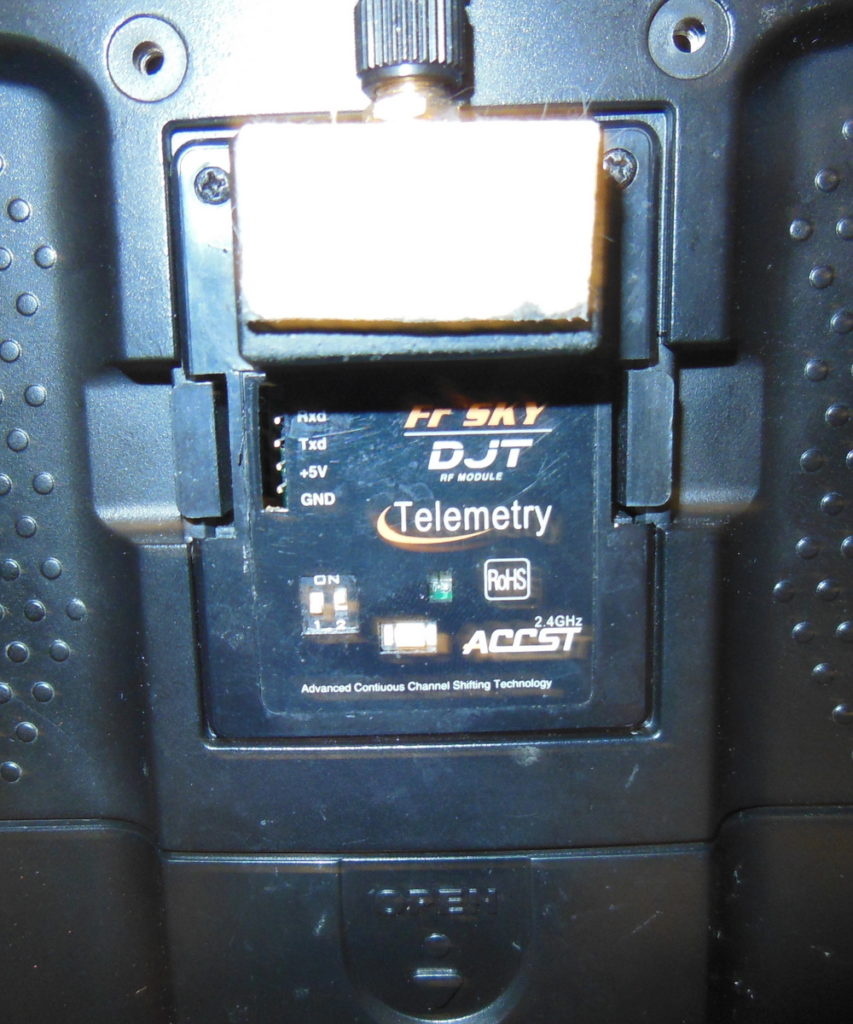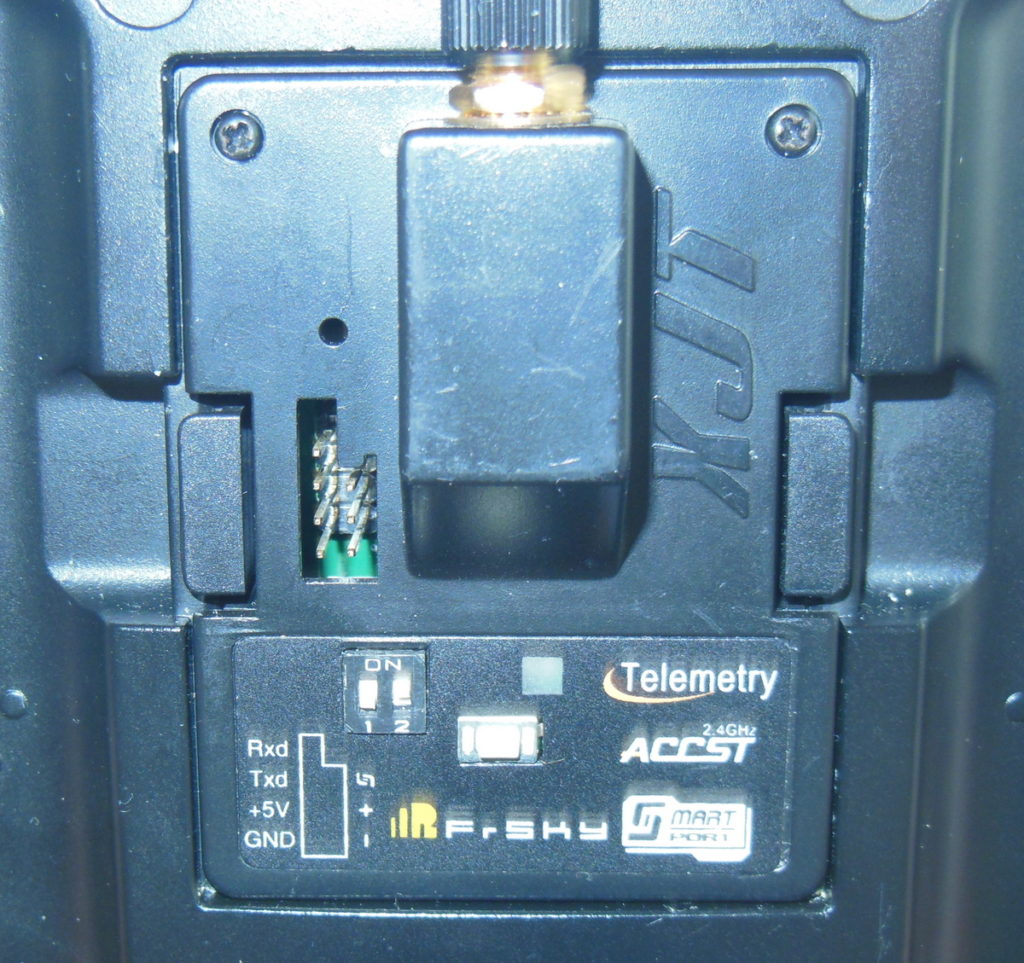 The module above was the one I could get to work with version 1 of the V8FR receiver. See the protocol settings I used in erskyTx to get it to bind. I am fortunate in having 2 versions of the module to test. I have a number of the version 2 of the receiver so I can use them with either transmitters. The bottom line is be aware if you purchase version 1 of this receiver. You could have issues binding to the transmitter (I read that even trying to bind to the Taranis X9D can have issues). Best option is to buy version 2 which are much more common anyway.
Trentham Weather: here